Outboard and Yak Action
Fishing therapy and other related health topics.
Fishing Areas I'm Most Active In
Mermentau River
The Mermentau begins just above the town of Mermentau, Louisiana and flows South until it reaches the Gulf of Mexico. It's formed by the convergence of Bayous Nezpique, Des Cannes, and Plaquemine Brule. It has Catfish Lock on the lower end designed to keep salt water intrusion under control.
Lacassine Bayou
It drains an area from Welsh, Louisiana down past Hays, LA and LA HWY 14. A lot of it cuts across Lacassine National Wildlife Refuge and on down to the Intracoastal Waterway. The actual Bayou channel is hard to spot on the lower end as much of the marsh has turned into open water. Good kayak paddling on the upper end.
Latest Articles
I'm trying to get a good ball park figure on this project to see if it's even worth someone coming out for an official estimate. It may be impossibly expensive.…
Community of Fishermen
This is me visiting with a couple of fisherman that I met on crappie.com. I've made some friends by way of this website over the years.
According to the date on this picture it was taken in 2013. Time sure flies at this time of life. Most every state has a forum on crappie.com so if you are in need of some community check it out.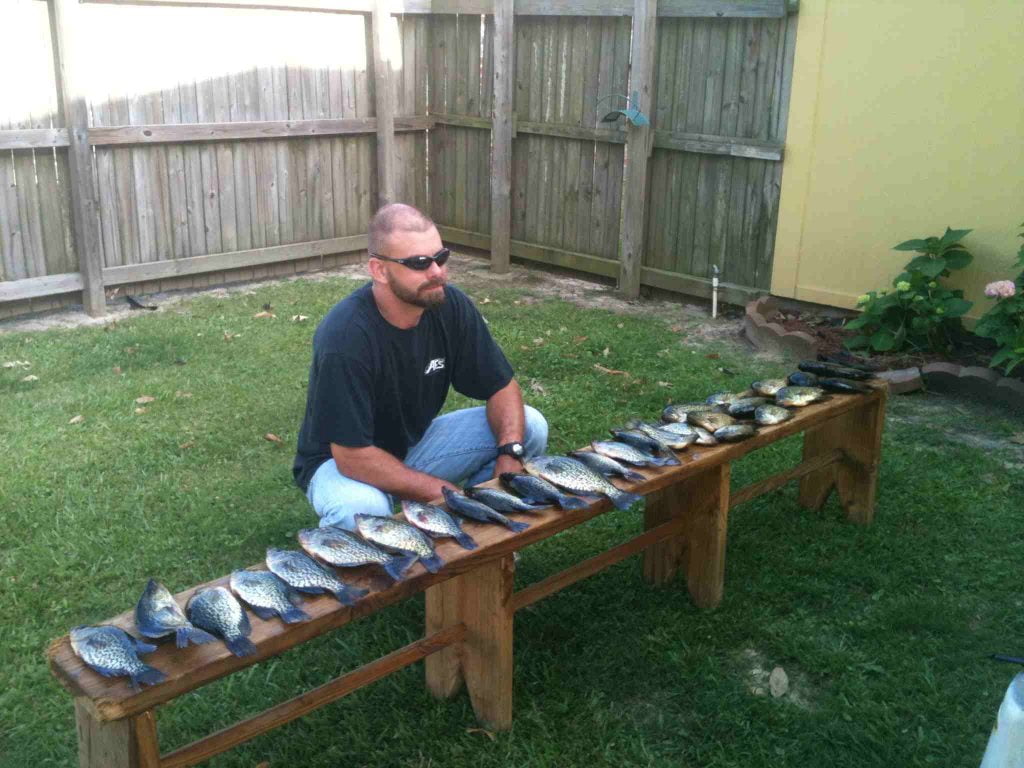 Birthday Surprise Catch
We were in Henderson Lake on his birthday in the kayaks and we had this surprise catch. I don't think we had caught this good prior to this trip.
We stumbled on this giant brush pile in about 10 feet of water that came almost to the surface. Not all were caught right on it but the area was hot that day. I still remember the spot and always check it when near. The year was 2012.